There are a ton of funny autocorrect stories out there and probably more than one website dedicated to the hilarity. We've all been frustrated at one point or another and I'm no exception. There is one particular task I need to perform on a daily basis that autocorrect interferes with about 900% of the time so today I thought I'd try a little experiment.
Will I miss autocorrect more than I think?
I'm going to disable autocorrect on my Mac today and see if I miss it at all. I can't say with any certainty that I use it at all, but I'm just as uncertain that I don't use it all the time. That may sound confusing, but I honestly can't say wether or not autocorrect on my Mac is ever noticeable other than when it's doing it wrong. Let's see how that goes.
How to disable autocorrect in Mac OS
It really couldn't be simpler. Open up System Preferences, go to Keyboard > Text and uncheck "Correct spelling automatically"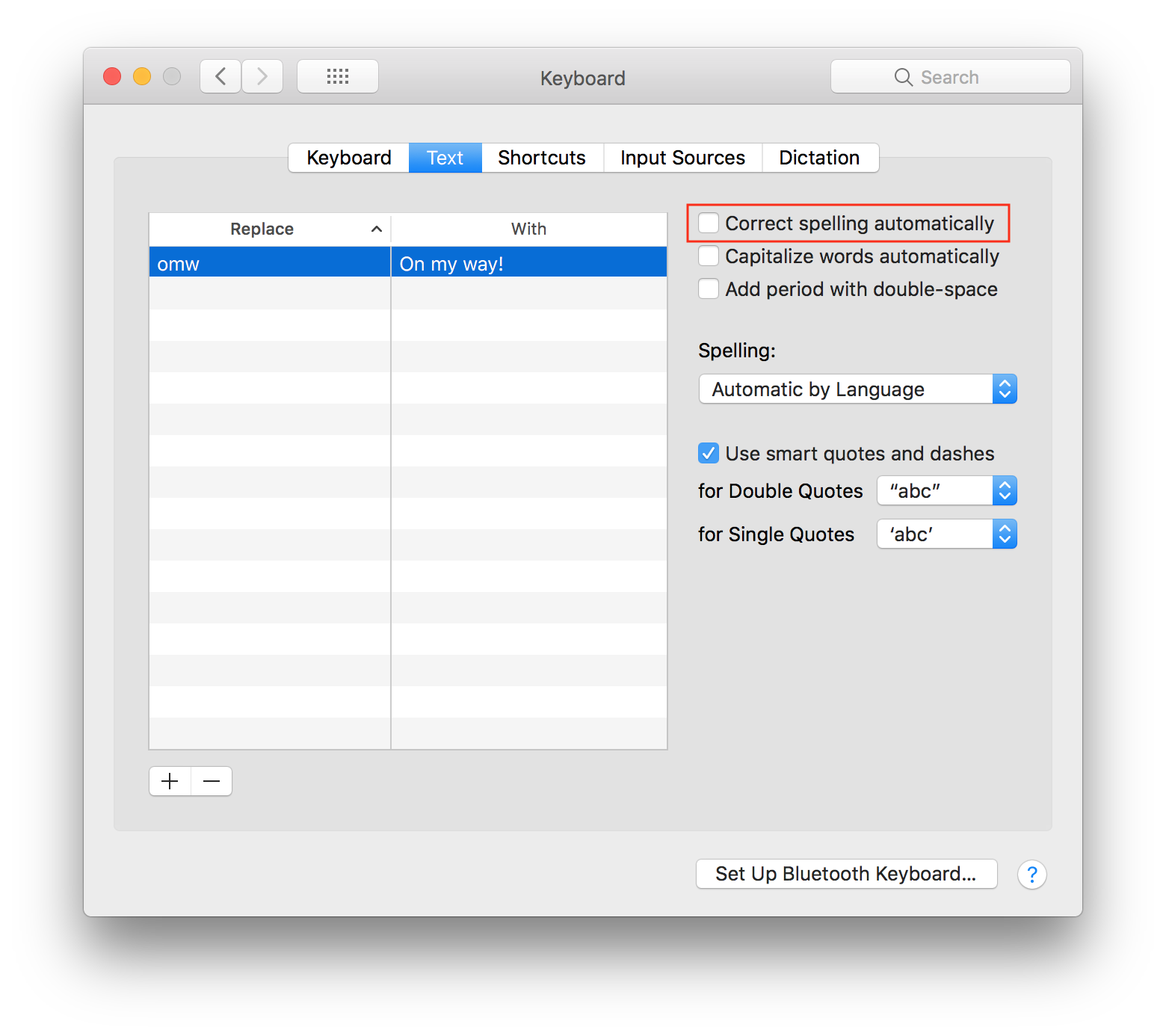 Testing experience without autocorrect
Over the next month I'll be working without autocorrect enabled. We'll see if I miss it or not. I may also turn it on periodically to see if I do actually use it.
Wish me luck.