Between Spigot and Cinch (our WordPress Support company), we've built and support quite a few e-commerce websites. Some are more successful than others – and while not every site is successful for the same reasons, there are a few key things to know that give you a fighting chance at a successful online business.
Some of the keys to a successful e-commerce shop are more important than others. I'll go through them in order of importance in this article, with the top items going first.
Note: This post is mainly meant for independent e-commerce shop owners who have a unique product or service and care passionately about what they do. While many of these steps can be used to improve reseller or drop-ship type e-commerce stores, I will mainly be addressing the needs of independent e-commerce shop owners and managers.
Okay, let's get into it!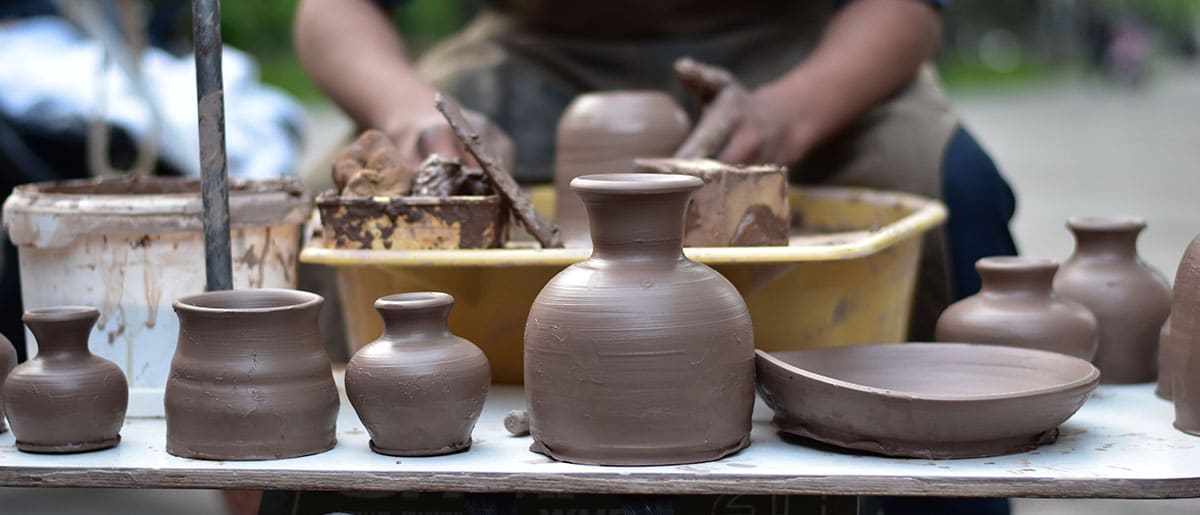 1. Your product or service, first and foremost
These first few items are all related to the product or service you're selling. There is nothing technical to these items. They do not require a developer or vast knowledge of the internet. These are the most important things to start with and they are probably going to be the hardest to get, and to get right. These are items that you've probably already thought a lot about, but it's important to start at the beginning:
Start with a great product
What are you selling? Is it a handcrafted product that you make yourself? A service you provide as an expert in your field? Is it unique in a way that you can differentiate? This may sound obvious, but it's important to have a product that you care about or are invested in. It's hard to sell a crappy product, and if you don't care much about it, it will be that much harder (as I'll explain below) to get customers to care about it either.
Research the market for your product
Understanding if there is a market for your product is vital to your success. This is easy to understand – if there's nobody who wants to buy what you have, everything else you do is a waste.
This doesn't mean you need to do extensive research into every aspect of the market you'd like to reach. When we started Cinch (our WordPress and WooCommerce maintenance & support service) we knew there was a market because so many people were asking for help fixing their WordPress website. We know that WordPress powers nearly 30% of the entire internet, and extrapolated that if so many of our local customers had this need, surely a market outside that circle existed.
You certainly can do a deeper dive into marketing research and you'll probably be better off for it. Not everyone has that kind of resources – we certainly didn't – but it's important to know if you have a sellable product.
2. Develop a compelling story
Developing a storyline around your product is perhaps one of the most important, and most overlooked aspects of running an e-commerce business. Once a customer lands on your site, the story that you tell is what will draw them in, allow them to trust your product, and trust you.
The story is what introduces the site to new visitors. It's compelling and descriptive, and puts a glow around the entire site. It doesn't need to be a novel at the top of the home page, but should give your customers an idea of why they are there, and that you speak their language.
Without a compelling storyline, your site might end up looking like a spray of products with no real context: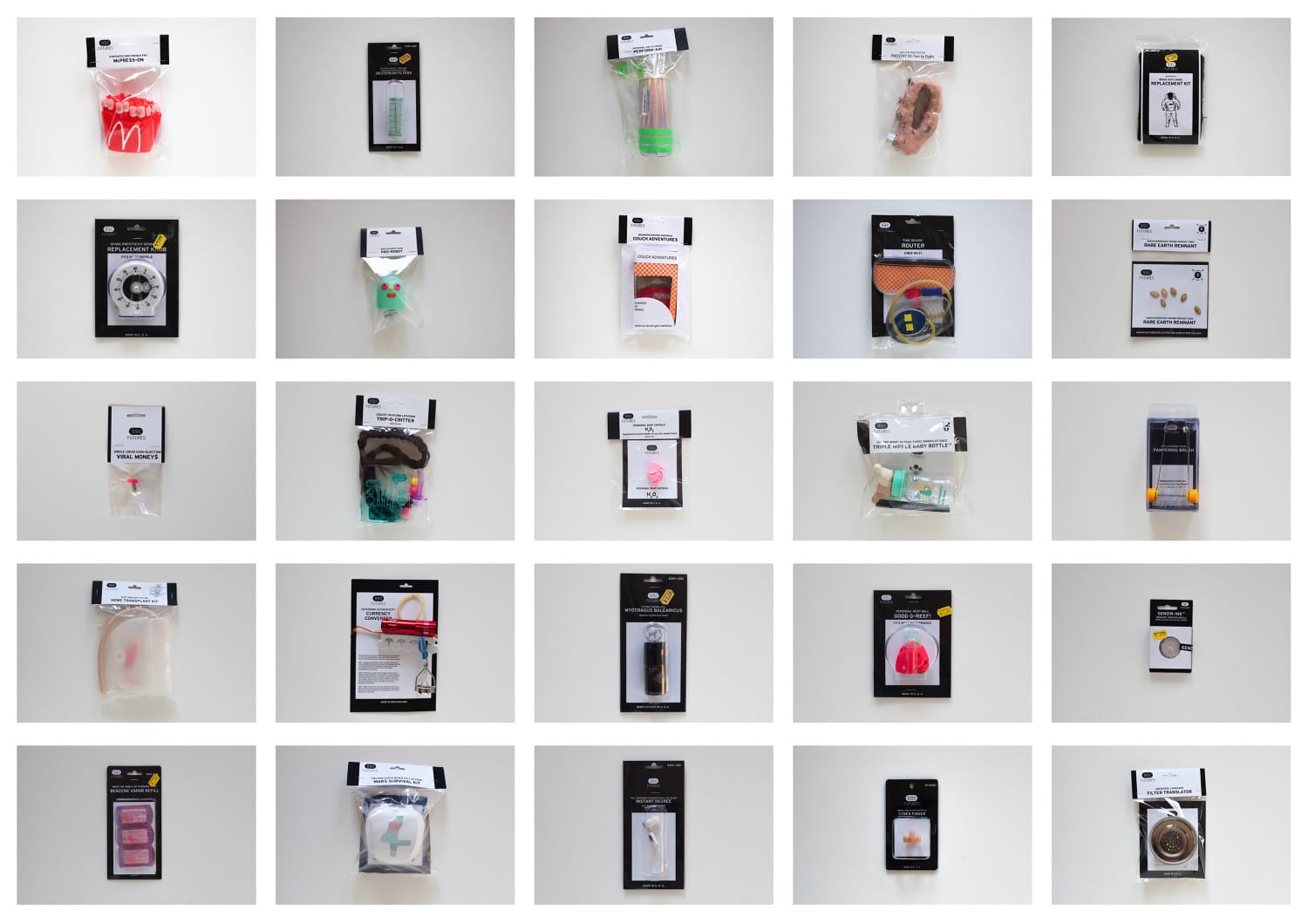 Unless you're planning on becoming the next Amazon, it's not advisable to simply spray a grid of products on a page and hope that they will come.
I'll be writing a more in-depth post on how to develop a compelling story for your site. I'll update this post when I get that written.
3. Develop the site Content Strategy
Content Strategy is a fancy term that helps you develop and understand the full scope of your site in terms of pages, content, site goals, and hopefully the site sales funnel. Here at Spigot, the Content Strategy phase provides us with a few documents that guide us through design and development of an e-commerce site, and beyond. You don't need to follow these steps exactly – the goal you should be aiming for is an understanding of your content, and how it helps a customer flow through your website.
Creative Brief
We use a creative brief to help everyone understand the general overall scope and goals of a website. The brief contains the following info:
An overview of the project and business goals.
Design Criteria – usually colors, fonts, or a reference to a brand guide
Key messaging – words and phrases that reflect on the site or brand
Mandatories – items that are required for the project and non-negotiable.
A short description of the target audience
Wireframe
A wireframe for us is a very visual document of every major page on the website. While it is not a design doc, it does detail every bit of content that needs to appear on each page. Images, blocks of text, headlines, buttons, sidebars, headers, footers, etc. Every essential bit of content is detailed on this document.
The wireframe will help you understand and plan for the flow of your website. We use it here to help the designers gain a full understanding of what they are designing. The wireframe helps take a site beyond making things look pretty, and helps make the site effective.
In terms of an e-commerce site, this document will help you plan how to showcase your products – whether you're laying out a grid of products or product categories – or you have individual landing pages for each product. It can also help determine the sales flow and checkout processes.
It may seem like a lot of work now, but a wireframe saves a ton of headaches and question marks down the road.
Copywriters and photographers
One thing to seriously consider in terms of content and content strategy is to hire professionals to help create that content. Copywriters and pro photographers have the ability to take your content to the next level. Even the best designer can't do much with bad photos, and the internet is full of trolls ready to point out every grammar mistake. Copywriters especially have a special skill that can take your ordinary words and turn them into sales poetry.
Just something to consider… seriously consider 🙂
4. Design and Build
Designing and developing the website is what customers are most concerned about. It can certainly be one of the most exciting aspects of the project. I'm not going to go into the full details of designing and developing a website – if you don't have the skills, this is better left to the pros. But let's go over a few things to think about: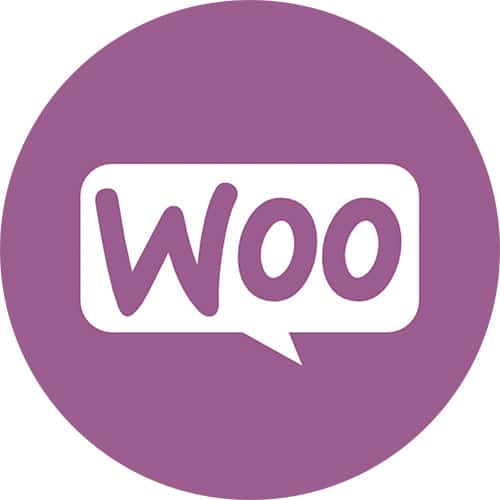 Choose an e-commerce platform
If you have a web designer you are working with, chances are they will have an opinion on what e-commerce platform to choose. We are clearly partial to WordPress and WooCommerce, but be sure to understand your options:
Hosted e-commerce
Sites like Shopify, Etsy, Squarespace, and others are sites that offer you an all in one package – prefab designs, built in e-commerce, and 'simple' drag and drop building tools. These platforms are great for smaller shops, or those starting out without a solid budget. They are usually very inexpensive to get started, and charge monthly based on various criteria. The downside is that you will be limited to their existing features, you may not have the ability to scale as you'd like, and you don't have complete control over your site.
We generally recommend these types of e-commerce platforms for smaller online stores or companies just starting out. It's a great way to test out a new or unknown product.
Self-hosted e-commerce
Self-hosted platforms like Magento and WooCommerce are generally more robust and offer greater control over what you can build and create in an online store. They allow you freedom with the design and feature sets, but are going to be more expensive to build and maintain.
We highly recommend WooCommerce for e-commerce stores that are serious about selling and want a robust, professional website that gives full control over all aspects of the business.
The site design
A quick note on the design of the website. The hosted platforms all offer pre-built designs. But even the self-hosted Magento and WooCommerce have a ton of free to use, or inexpensive pre-designed templates. Most of them these days are fairly okay, but if you have the budget hiring a professional designer will take your site to the next level – much like a copywriter and pro photographer can. Obviously we're biased on that opinion, but we've worked with enough templates and bad designs to know that a good designer can make a HUGE difference in how well a site performs. Many users are wary when they're considering spending money on a site that looks only half professional. I know I am…
4. Create a semblance of a marketing plan
Now that you have a great and beautiful site, with a great layout and content strategy, it's time for the grind. Marketing and pushing, and getting your name out there. You don't need a marketing degree or hire a marketing agency right away, (although it would be helpful) but put together a rough idea of how you're going to market your product or service. Yes, this is clearly true of any business, online or brick and mortar – but having a business online makes it both easier and harder to be found. Easier because you're online and always open – harder because no one can simply drive by. You need to impress the search engines in order for anyone to find you. Sortof.
Marketing plans come in all shapes and budgets, but here's a few things to think about:
Blogging
Google loves great content. It loves to send users searching for your product to the most relevant site first. That means your site needs relevant content – lots of it and on a regular basis. There have been volumes written about the death of the blog, but we believe strongly that it's the best tool you have to create a foundation of content around your site. Write about the things that your customers are searching for. Become the expert in your services' field. Don't be afraid of giving away your secrets – write, write, write and they will come. Eventually.
Editorial calendar
An editorial calendar is a great tool to help you stick to a blogging schedule, and plan what to write about. Sitting down the day-of and wondering what to write is a recipe for disaster. You may not know what to write about and then abandon it or put it off. The next thing you know it's been months since your last post. Check the dates on our blog for a prime example.
Here's a few tips on creating an editorial calendar:
First, you should definitely set aside some time to sit down and schedule out blog posts for the next six months or so. If you have some great ideas already, sweet – plan them out in what ever logical manner you like. If you don't have ideas already, use keyword finding tools on Google and elsewhere. They can help find topics that your customers are searching for related to keywords about your business.
I also like to keep a place where I can quickly jot down blog post ideas. A note taking app can help this, but you can also quickly create a post on your site – just add the title and maybe some notes – and save it as a draft to finish later.
Read what your competition is writing about. Maybe they've written something that you know more about and can expand on. Obviously don't copy, but use as inspiration.
Social Media
There has been so much written about social media I don't want to clutter this already long post with more drivel about it. I personally have cut back my use – both posting and consuming – of social media in the last few years as I find less and less value in it.
That said, here's a few quick opinionated tips about social media if you choose to use it:
Cross post content from your blog to social media. Your blog should always be the canonical source for your content.
Don't use a social media account as the starting point for conversations with your customers, unless:
You have a huge marketing budget and dedicated social media staff, or
You are a non-profit or community organization that has loads of volunteers
If you're posting on Facebook, linking to your site, and wondering why you have no traffic, you now know why 🙂
Advertising
Advertising is a great way to generate traffic pinpointed at your target demographic. Yes it costs money and you need a budget, but its a quick way to get the word out.
Google AdWords
Google AdWords makes it pretty easy to set budgets and understand the ROI on your ad spending. It's the first thing we think of when we're thinking of online advertising.
I am absolutely no expert on this – I should have Kari chime in here – so I'm not going to say much (really this time) other than we've found AdWords to be a very effective way to drive traffic and sales.
Facebook
I'd avoid this. We've never found value here, or even heard of anyone finding value in advertising with Facebook. If anyone has a differing opinion or facts, please let us know in the comments. I have no problem being proven wrong here.
Other marketing ideas
There are a ton of other marketing techniques available, be sure to research what will work best for you, your budget, and you schedule:
Email marketing
Reviews – onsite and off
Referral program
Affiliate program
Get on business directories
Host an event or class
Local marketing
5. Business Ops
There are quite a few other smaller items that you'll need to keep in mind when running a successful e-commerce site. Many are the same as brick and mortar stores and general good business practices, but here's a few to think about. These are going to be the tedious aspects of running an e-commerce store, but understanding them now will help you get them out of the way and dealt with so you can focus on the more important aspects above.
Customer Communication
Customer satisfaction largely depends on how well you communicate with them during the purchase cycle and beyond. Here's a few to think about.
Email notifications
When someone purchases something from you, a series of emails and notifications will be expected. Thank you for your order; Your order has shipped; Subscription receipts; Most of these general notifications will be built into the platform, but plan out the entire set of possible notifications you may want to use.
Support requests
How will you handle customer complaints or support inquiries? Will you be offering phone support? Will you be using a ticketing system or on-site chat? There are pluses and minuses to all of these, clearly.
Fullfillment
When an order comes in, you'll need to know about it and get it there
Order notifications
Once an order comes in, you'll need to be notified. Emails are normally sent, but make sure you've planned on who they need to go to. Other options are available such as text messages or Slack notifications. Personally I can never have too many notifications for something as important as a customer order
Shipping
If you're shipping a physical product, you'll clearly need to get it there. Plan on how you're going to ship items, how much you need to charge, and what kind of 'handling' fees you'll need to add. Many customers decide to set a simple flat-rate shipping. Will you offer free shipping over a certain order amount? Or do you need to have specific rates set for specific locations across the country or the world?
Getting Paid
Here's a few things to think about in terms of actually making a living off of your e-commerce website:
Taking credit cards
You will need a merchant account to be able to accept credit cards. There are a million options out there, some are easier than others, and some are cheaper than others.
Taxes
Do you need to charge tax for your product? Is it just in your state or is it everywhere? Do you know what rate to charge? These things can usually be handled within the e-commerce platform, but be sure you know.
Privacy, returns, GDPR
It will be important to understand the nuance of the privacy policy, return policy, terms, and even the new GDPR laws.
Privacy
With the new GDPR laws coming out of the EU now in effect, it's a good idea to fully understand and clearly state your privacy policy. A good privacy policy will clearly state what data is collected, how it's stored, and how a user can get it deleted. This topic is an entire post in itself, so be sure to read up on it.
Terms & Conditions
Like the privacy policy, a clear Terms & Conditions page will help protect you and offer your customers transparency in how they can expect to do business with you. A good terms page should be clear and concise, easy to understand, and cover all the bases. Have it looked over by a lawyer, but try not to let it read too lawyerly 😉
Return Policy
Whether you have physical products or a subscription based service, set a clear return policy. This again covers you to a certain degree from the weird things that people may try to return. It also lets your customers know what they are getting into.
GDPR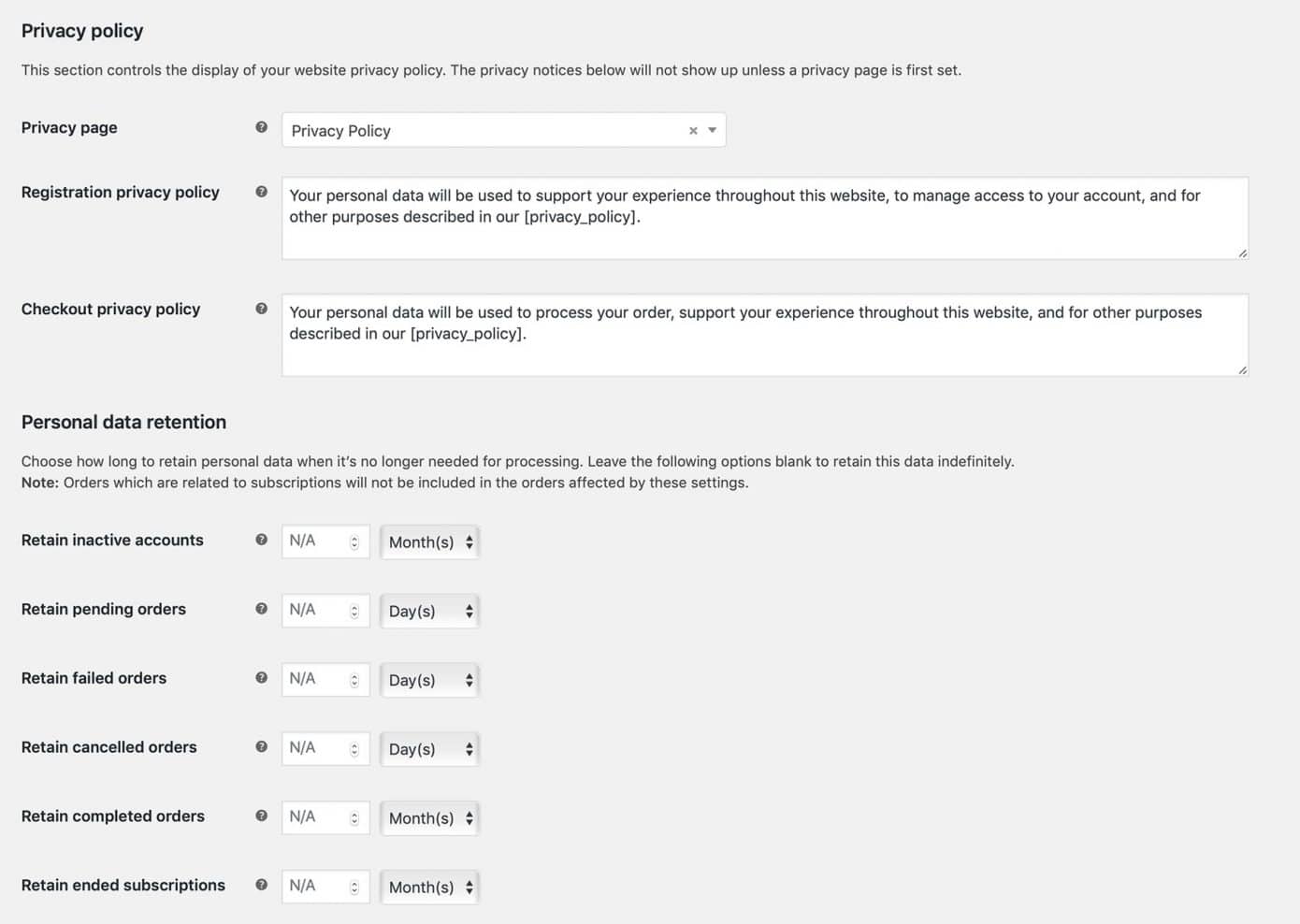 The General Data Protection Regulation (GDPR) is an attempt by the European Union to protect consumes and give them control over their privacy and data. It goes hand in hand with the privacy policy above, but it's really so much more. This is another topic worthy of it's own post, but you can read up on it here: https://eugdpr.org
One of the best things for us to come about because of the GDPR is that we've really for the first time sat down and thought hard about the data we collect from our customers. Much of that data is stored for customer convenience, but what is the liability of keeping it? It might make you think deeper about the data you collect and wether it's worth it.
Security
You'll obviously want to protect your customers data by providing transactions over a secure, encrypted connection. But you can go beyond just adding an SSL to the site:
HTTPS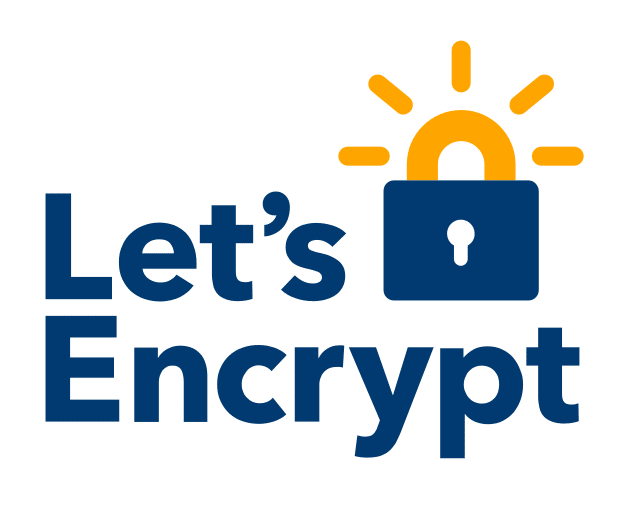 Serving the site over HTTPS is a given these days. Google recommends it for the entire site, not just the checkout page. The good news is, getting an SSL set up has gotten so much easier in the last few year, mainly thanks to services like Let's Encrypt. cPanel now offers free SSL's through Comodo as well as Let's Encrypt. These SSL's auto renew and are a breeze to set up.
PCI Compliance
The Payment Card Industry Data Security Standard (PCI DSS) is often thought of as overly complicated or someone else's issue. Whether that's the web host or the credit card merchant, site owners are still responsible for understanding their responsibility, and that no matter how big the organization, anyone who accepts credit cards as payment. Thankfully there are not too many hoops to jump through and you can largely rely on your host and merchant provider to help. Read more about PCI Compliance here: https://www.pcicomplianceguide.org/
Secure Hosting Server
If you're running your site on Shopify you needn't worry about this, but for self hosted site owners, be sure to host your site with a reputable, high quality host. This will ensure the proper security measures are in place to help keep your site safe from the literal onslaught of bots and hackers that are trying to infiltrate your site. I don't say that to scare you. We see it every day – thousands of access attempts a day. Our servers at Cinch are built to handle it, be sure your host is doing the same.
Backups and Updates
Keeping your site software up to date and backed up is an important security measure. Outdated software is a major contributor to site hacks. And backing up your site on a regular basis will ensure you get back running if something terrible goes wrong. Obviously check out our WooCommerce support plans – Cinch will take care of all of this for you (and more).
6. Stick with it
It's likely that this last item should almost be first. I have a personal feeling that if you put enough time and energy into something it will work out eventually for you. Someone once said that most people have at least one or two million dollar ideas in their life (or is it every year?) and if they just went for it and stuck with it, it would all work out.
Stick with it. It'll be worth it in the end.
Okay that about does it… Wait what? Did someone say what about your Google Page Speed Score? Whew… okay… let's talk about that…
7. Google Page Speed
Notice I didn't mention this? That's because it doesn't matter. Site speed matters quite a lot, but the score that you see on Google or GT Metrics isn't always indicative of the site speed. In fact, Google Page Speed doesn't even measure the speed of the site.
Here's a great article on why you shouldn't be chasing a page speed score: https://wp-rocket.me/blog/the-truth-about-google-pagespeed-insights/
Please leave a comment below, whether you agree or disagree. Let's start a conversation and see if we can help a few more website owners out!