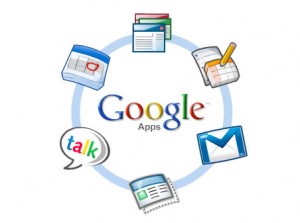 If you happen to host a website with Spigot's hosting company Cinch, you'll know that we also provide email hosting with your account that is connected to your domain (e.g. [email protected]). It's a decent service, but very basic. And I mean very basic. Here's the account specs: We limit each hosting client to 5 email accounts, and each account has a mere 50mb inbox limit (We'll often bump those numbers up if you need it, but that's the basic set up). We're careful to let everyone know that this service is basic, and if a more robust email hosting is needed, there are many options that can be looked at.
The Google
One of those options is Google Apps, a free service that not only provides email, but calendars, online documents, and a few other services are also provided. The email service is a definite step up from what Cinch provides, with unlimited email accounts and a whopping 7gb storage per account. You'll also gain access to Gmail's excellent webmail interface. Cinch also supplies a webmail interface, but compared to Gmail, it's clunky, non-intuative, and bug ugly.
But perhaps the biggest benefit is having Gmail's superior spam filtering engine on your side. Most spam will be caught before it even gets to your inbox, and what does get through can be flagged, reported, and teacher will post their names on the blackboard. neah neah.
We've recently switched all Spigot emails and calendars over to Google Apps and couldn't be happier. The extra space is nice and the spam flow has all but stopped. Highly recommended if you're having any sort of email issues.
If you're a DIY'er here's a link to getting started with Google Apps. If you're too busy running your own business, give us a call and we can help you make the switch for a reasonable price.
UPDATE: Two weeks into the switch I find that emails coming from people who are on the same server as us (which would be most of my clients) are getting lost into the ether – Nothing arrives in my inbox, and the sender gets nothing bounced back. Turns out I didn't turn off the email services within my hosting configuration. I also missed a few CNAME records and failed to delete an A record. If this all sounds like Greek, here's a couple links that may help if you're having issues: