Transmit 5 was released back in mid July. I picked it up right away, not only for the initial launch discount, but because Transmit has been my transfer tool of choice for years. I was psyched to see it get a huge update.
Where's the skip?
For some reason, this hasn't come up until recently, but I noticed a missing feature when transferring a group of directories recently. If I need to move a file or directory to or from a server, I'll often just grab the entire set, just to be sure I've got everything. In Transmit 4, if there was a conflict, the app would give me the opportunity to simply skip any file that was already present in the new location. Transmit 5 gives you these options instead: Keep Both; Merge; Replace; None of which is exactly skip…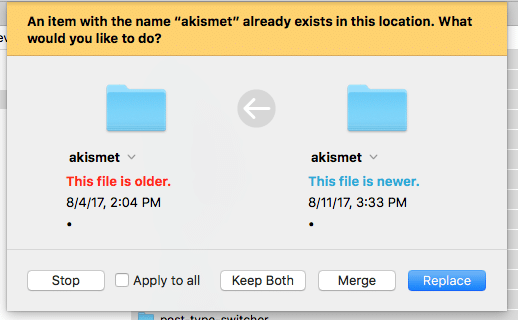 Hold down the option key
Thankfully there is an easy workaround. Panic says to hold down the option key to bring up the skip option. They also said they are currently working on redesigning the conflict dialog box.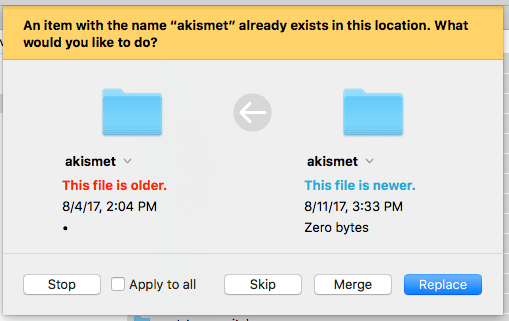 Update: Good news, version 5.0.2 released on September 5, 2017 has resolved this issue with a newly designed conflict screen: