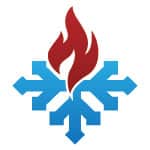 This week we launched a new version of the Park City Fire District site. The design remained the same (for the most part), while the back end was completely rebuilt on WordPress. View the site
Here's a list of the site enhancements:
Site-wide Google Translation
Site-wide Search function
Breadcrumb Navigation
Improved News layout
Improved Archives (now search articles by date, category, and tag)
Admin Improvements
This transition marks the end of our Expression Engine era as it was the last EE site we had on our roster. WordPress is such a superior CMS in terms of administrative experience as well as in programming. This means that our clients win and we win!
Step right up, be a winnnah! Everybody's a Winnnah!