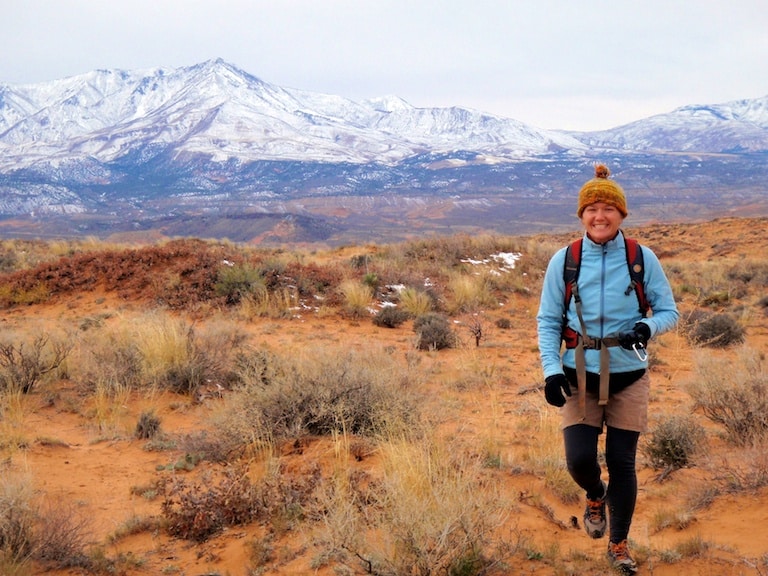 Kari and I have been canyoneering for many years now, and it's one of the main reasons we decided to move back to Utah. We were lucky to get a few days away recently and headed down to North Wash to help Tom Jones celebrate his birthday.
Allison and Bryan Godlewski (Park City friends) joined us on Friday for a hike down Boss Hog canyon. This was their first time technical canyoneering and proved to be skilled naturals. Boss Hog is a beautiful, tight slot that requires a bit of stemming high up off the ground – typical of what you'd find in the area. The high stemming isn't hard, per se, but if you make a mistake a fall would be a big bummer to say the least. It was a slightly chilly day (in November, imagine that…) but we warmed up quick with all the scrambling and stemming.
We got in a couple more canyons over the weekend, but we're still missing a point and shoot camera to take on trips like this. Thanks to Allison for bringing one on this day, it's been a rare treat for us to get decent canyoneering pics.